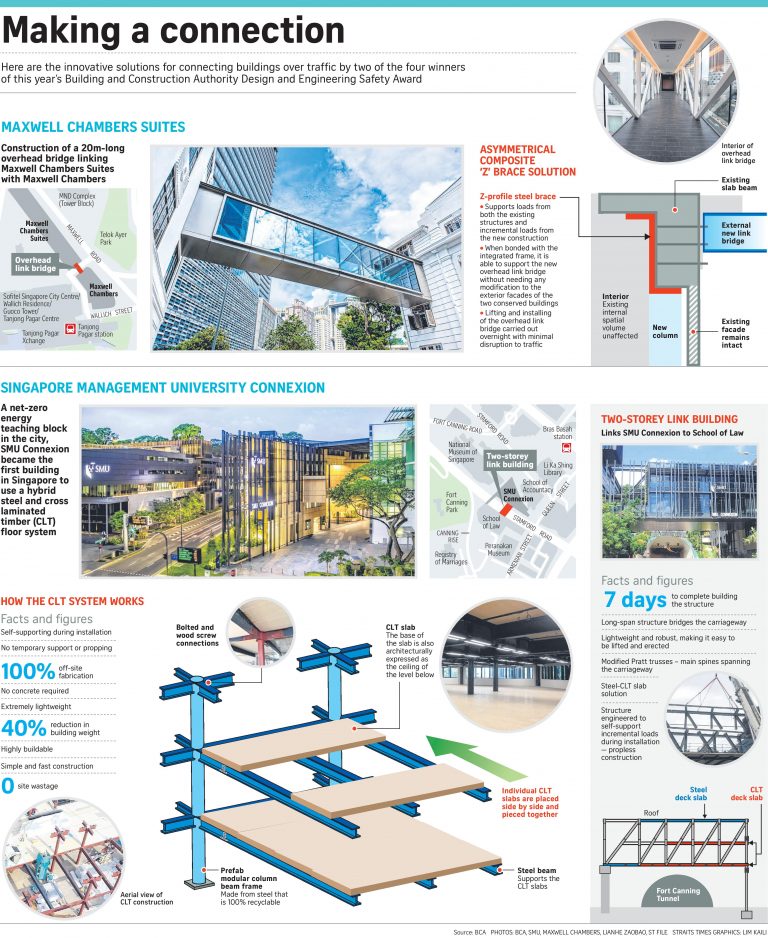 Maxwell Chambers Suites link bridge wins BCA Design and Engineering Safety Award
The link bridge that connects both Maxwell Chambers and Maxwell Chambers Suites was one of the recipients of the Building and Construction Authority's (BCA) Design and Engineering Safety Award.
Mr Aaron Foong, managing director of KTP Consultants, a member of Surbana Jurong Group was tasked with designing and constructing the 20m-long overhead bridge to both buildings. Mr Foong used a novel Z-profile steel brace to construct the bridge that took only one night to be installed. Mr Foong said, "It is a sustainable way to achieve an elegant outcome. Adding on he said, "We could easily have added an additional column but it would not have matched the final intent of preserving the heritage of the two buildings, which was important to us." The BCA award recognises professional engineers and their teams for their innovative designs and engineering solutions to challenging projects.